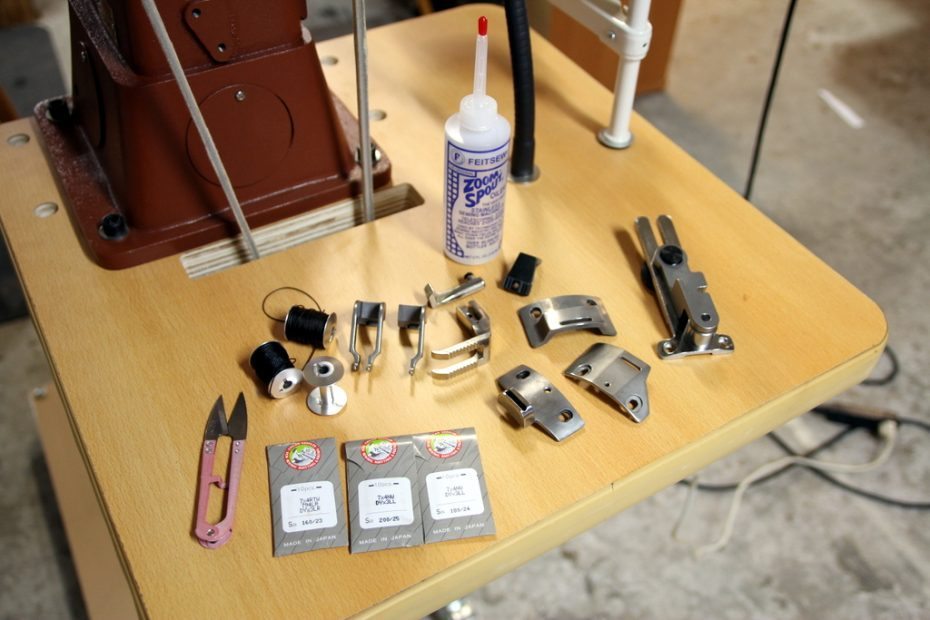 It's a part of the American Dream – to be one's own boss and earn a living by selling quality crafted goods. Why a leatherworking business? Leather is an incredibly valuable and versatile commodity. Products made of leather fit all tastes, whether the style is relaxed, contemporary or classical.
Leather conveys a particular lifestyle choice. It evokes an immediate sense of prestige and good taste. It keeps its good looks over time and is easy to clean.
Leather is resistant to fire, scratching and tearing, making it durable and low maintenance. Leather's strength maintains its shape and wear-resistant quality, even after years of use.
Leather products will continue to be highly regarded for years to come. Leather's classic look has a timeless appeal, spanning generations. Grandpa's WWII bomber jacket is a perfect example. Remember the smell of your very first baseball glove?
What will you need? This list of leatherworking supplies will get you started:
Machinery – Heavy-duty sewing machines for the construction of items like saddles, jackets and handbags, etc. Strap-cutters for cutting leather hides into uniform widths for belts. Skivers for reducing the thickness of edges to be folded and sewn. Embossing machines for increased production of continuously repeating patterns on belts or ornamental borders. Hydraulic presses (known as clickers) for precision die-cutting of pattern pieces. A splitter for making uneven hides a uniform thickness or reducing thick leather to thin.
Raw Materials, Supplies and Hardware – Leather and similar materials come in many types. It may be cowhide, elk or deerskin. Exotic skins can include alligator, snake, ostrich or even sharkskin and elephant hides. Dyes, stains and finishes of different colors and paint for special designs. Glue and cement for adhering two or more layers of leather. Buckles for belts or handbag straps. Rivets to secure items that need extra reinforcement. Snaps for vests or closing flaps on coin purses, for example. Grommets and eyelets for shoes and other laces. Zippers for handbags or backpacks. Various rings and clasps for securing handbag straps. Decorative studs and rhinestones.
Tools – Stamps for producing ornamental design effects like a basket-weave or sunburst appearance. Mallets for decorative tooling, imprinting initials or maker's marks. Shears for cutting smaller curved pieces of leather. Punches for cutting uniform holes in belts or for laces. Swivel knives for various carved designs. Beveling tools for trimming rough edges.
Education – Books and videos on various techniques of leather tooling, carving, braiding and sewing. Patterns for purses, knife sheaths, holsters and all kinds of leather products. Leatherworking guilds and craft clubs provide hands-on lessons and instructional classes.
Marketing – Swap meets and craft fairs are an inexpensive and fun venue for showcasing your talent locally. Many industries that use leather products hold trade shows, such as motorsports, athletic or animal enthusiasts. With internet shopping carts you can sell your leather products worldwide.
As your business grows, so will your product line. You may need many different machines to accommodate your customers' needs. A successful well-equipped leatherworking business will be able to produce custom made-to-order leather goods as well as high sales volume production items.