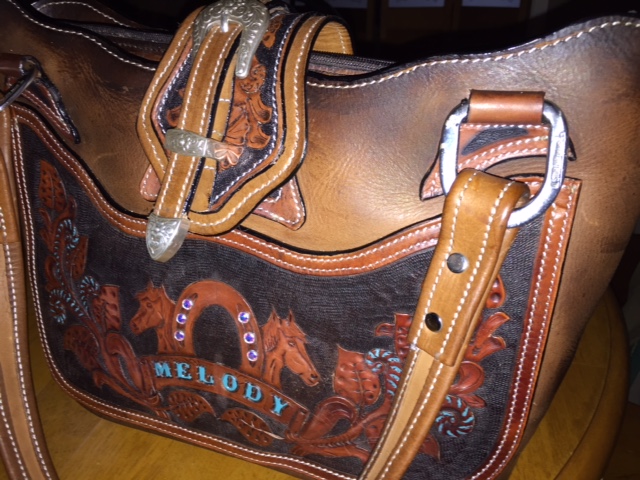 When sewing difficult projects on your walking foot industrial machine for sewing leather goods such as chaps, purses, backpacks, etc., it is important that you install the proper presser feet for the job.
Presser feet for sewing leather should have a smooth finish on the bottom so they will not leave marks on the leather. In order to provide years of use presser feet should be made of hardened steel. Depending on the manufacturer, presser feet are available in different shapes and sizes.
Always obtain and use the most versatile presser feet available. You can sew belts, chaps, backpacks, purses, vests and upholstery, ¾ inch leather, saddles, bullet loops, holsters, knife sheaths and everything else simply by changing the presser feet. They allow you to sew in tight areas, up close or right next to difficult applications due to their compact design. The shape of the feet should allow sewing between bullet loops, for example, without impeding the smooth operation of the feeding mechanism. With these presser feet we are certain that you will agree that difficult sewing tasks will be much easier.
For sewing heavy or thick material other than leather, presser feet and feed dog with teeth will grip the material and feed it through easily. This set of presser feet is appropriately called a blanket set and is used for sewing blankets, pads, bio-plastics, webbing, canvas, upholstery fabric, vinyl, etc.
Outside Presser Feet:
Left Toe Presser Foot – For general sewing use the left toe presser foot. Because the bulk of your work will most likely be to the left of the needle and the stitching line, a left toe presser foot will allow topstitching to be very close to the right edge on belts and straps.
Right Toe Presser Foot – The right toe presser foot is used with a holster plate or stirrup plate. The holster and stirrup plates have a very narrow area to the left of the needle so you can sew right up against a preformed holster or other items where the leather goods are too bulky to sew flat. It is also used for sewing next to zippers, welting, cording, etc.
Double Toe Presser Foot – The double-toe presser foot is used for lightweight material because it holds the material down on both sides of the needle. For best results when sewing lightweight materials, the double toe presser foot should be used with the slotted plate. The double toe presser foot can be used for general sewing but you will not be able to sew as close as you would with the left toe foot.
Inside Presser Feet:
Center Foot – A center foot is used regardless of which outside presser feet are installed. To reduce wear and tear on the stitching, it should be a "groover" foot, meaning that it presses the finished stitch into a shallow channel in the leather so the upper thread stitches will lie below the surface of the leather.
As your business grows, so will your product line. You may need many different machines to accommodate the needs of your customers. A successful well-equipped leather shop will be able to produce custom made-to-order leather goods as well as high volume production items.