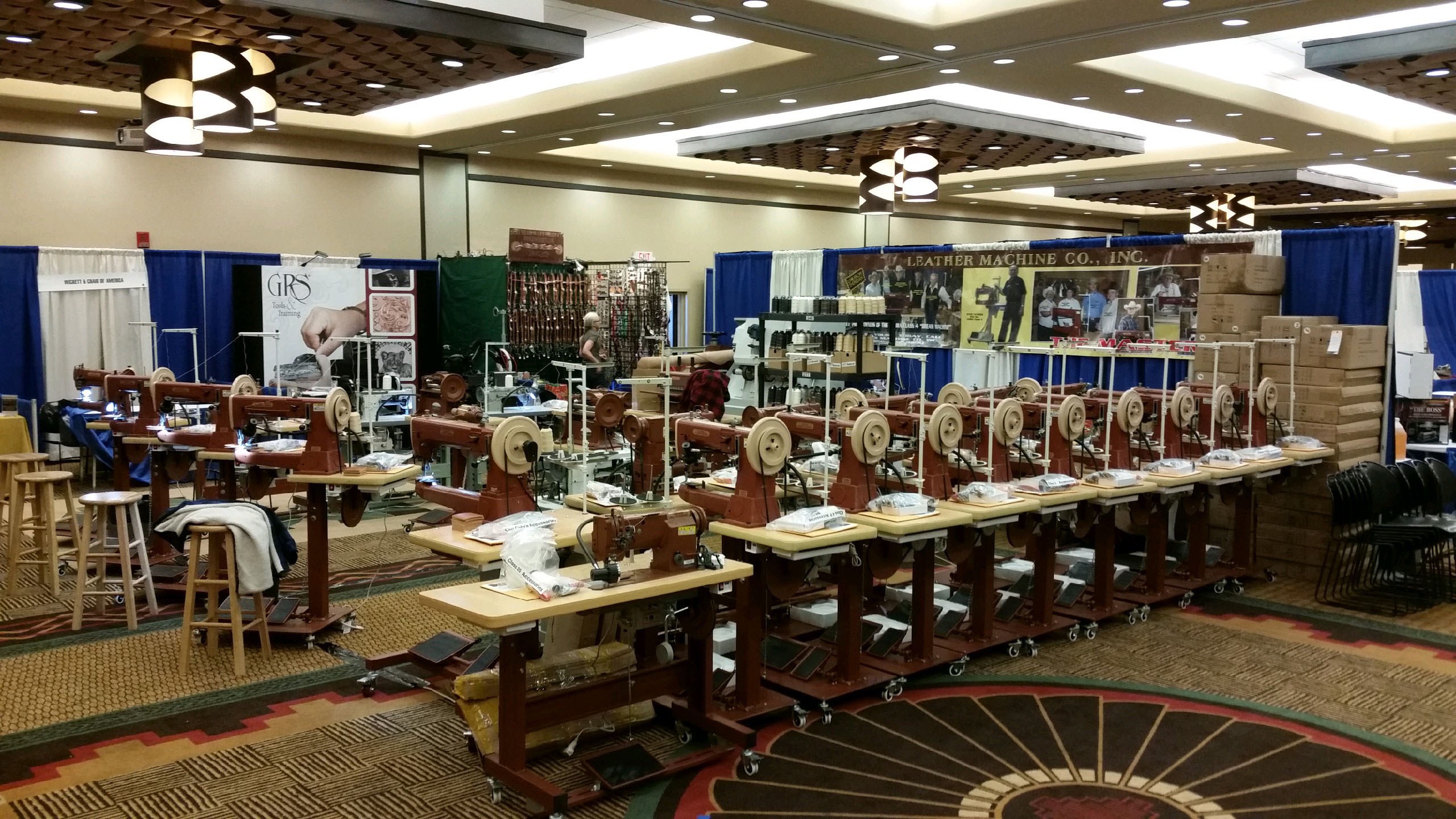 Where can you find high quality leather working machinery, supplies, tools and educational information all in the same place? All across the country, various trade shows are held for just this purpose. These shows are usually sponsored by a well-known craft and hobby publication or a local leather guild. Sometimes up to a hundred different vendors of all kinds rent space to display and sell their goods and services. They are typically held at large convention halls or hotel conference rooms. Many of them are held as annual events and have been going on for 40 years or more. Usually they take place on a Friday, Saturday and Sunday, so you can take your time to meet and discuss your needs with all the different product sellers. You can find where and when the next upcoming trade show will be held near your area by asking your local leather supply company or by searching online.

If you have only spoken to a vendor by telephone in the past, leather working trade shows are excellent opportunities to meet them face to face. Many vendors will offer special discounts for attendees. If you have ordered a large piece of equipment but would like to avoid the expense of cross-country shipping, see if you can have the vendor bring your purchase to the local trade show.
You will find raw material, such as cowhide and deerskin, even exotic hides, like alligator and sharkskin. Some vendors sell non-leather or synthetic material like nylon webbing and rope. Specialized tools for stamping, cutting and carving can be found. Other vendors sell hardware, including belt buckles, zippers, D-rings, rivets, snaps and grommets. Products for cleaning, conditioning and protecting your leather goods are sold there, too. If you need leather working machinery for splitting, stitching, cutting or embossing you will come across dealers for these products, as well.
When you attend one of these shows you can also sign up for classes on many different aspects of the leather working industry. What better way of learning to produce top quality leather goods than by being taught the techniques used by the best of the best. Award winning, expert craftsmen will teach their skills to pass on the art of leatherworking to newcomers. They also offer intermediate and advanced leatherworking courses. Do you need to learn how to carve beautiful designs for a new line of custom handbags that you want to sell? Or maybe you desire to step up your product line to include bridle, harness and tack equipment or maybe even saddles. If you want to show off your skills, some shows have competitions and give prizes for many different leather crafting categories.
Take advantage of local trade shows to browse for items that you may never have seen before. You might make new friends with whom you can network. Perhaps you can coordinate your visit to coincide with your yearly vacation so you can combine time off from work with an opportunity to see those new friends year after year. So, find a trade show and have fun!
As your business grows, so will your product line. You may need many different machines to accommodate the needs of your customers. A successful well-equipped leather shop will be able to produce custom made-to-order leather goods as well as high volume production items. Visit www.leathermachineco.com or call 866-962-9880 for expert advice on industrial sewing and cutting machines for leather.