STRUT YOUR STUFF! You know you want to. Here is your chance to show off that project you just finished and we will post your submissions here.
Here is what to do. Send us…
At least 3 photographs of your craftsmanship that you created using a COBRA machine
Your Business name, Your name, City, State, and zip code
Web site link (if applicable)
The model of the equipment you used to make your project with.
Send your photos and information to cobra@leathermachineco.com
Please feel free to browse projects made by our our satisfied customers below using COBRA LEATHER SEWING MACHINES.
We love it when you guys share your work, here is Steve & Diane Lennon from Dove & Dandy's in Peoria AZ strutting their stuff! You can see more by visiting their website at www.dovesanddandyswesternwear.com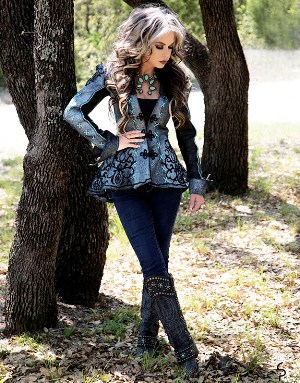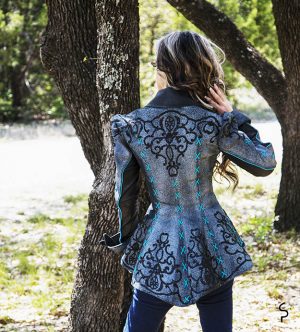 Brandi Michelle
Western Atelier
Weatherford, TX 76088
(262) 949-1811
brandilarsen1@gmail.com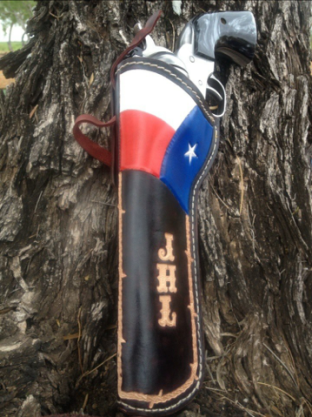 I recovered this chair for a customer using my Cobra 4 to sew it. He is ecstatic with the result. The leather piece was so big I had to sew standing up to hold it and push the pedal with my toes. It is 20 oz of leather, 10 ozs doubled to sew. I had to wet the leather and clamp it over to be able to hold it in place with my hand, didn't have the strength any other way.
Cobra 4 went through it like butter. I just cut the arms, didn't install them because he didn't know how he wanted them. He has it home now and sits in it exclusive since I talked him out of a backing and just burnished the edges. I am so proud of this chair because it was the first real project I made on my Cobra 4 and it's so easy to use. I've only had it a few months but can't remember what I did before I got it. Anytime someone is looking for a machine on Facebook or Leatherworkers.net I always recommend this.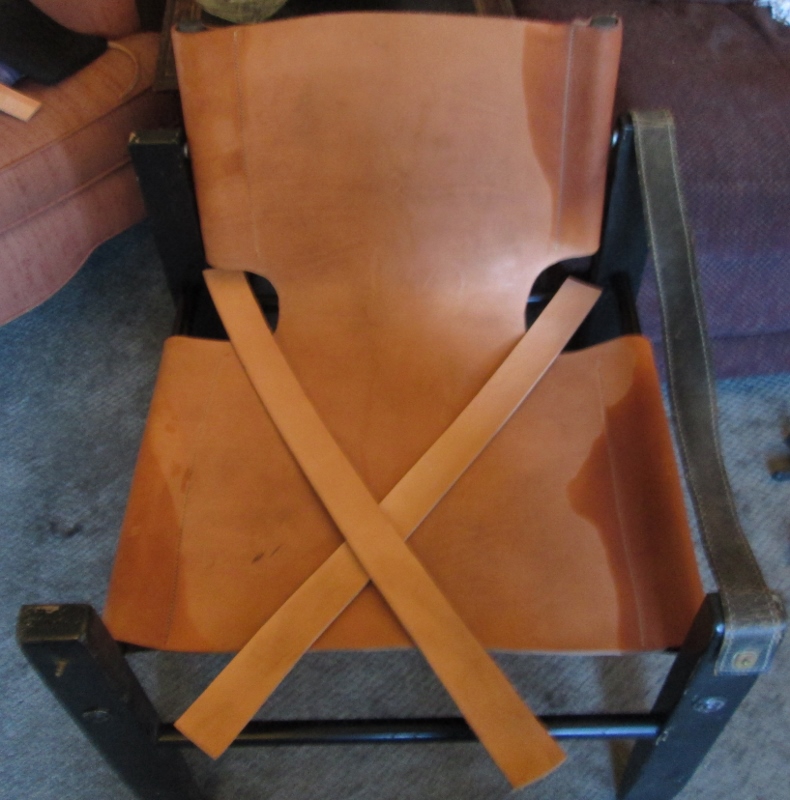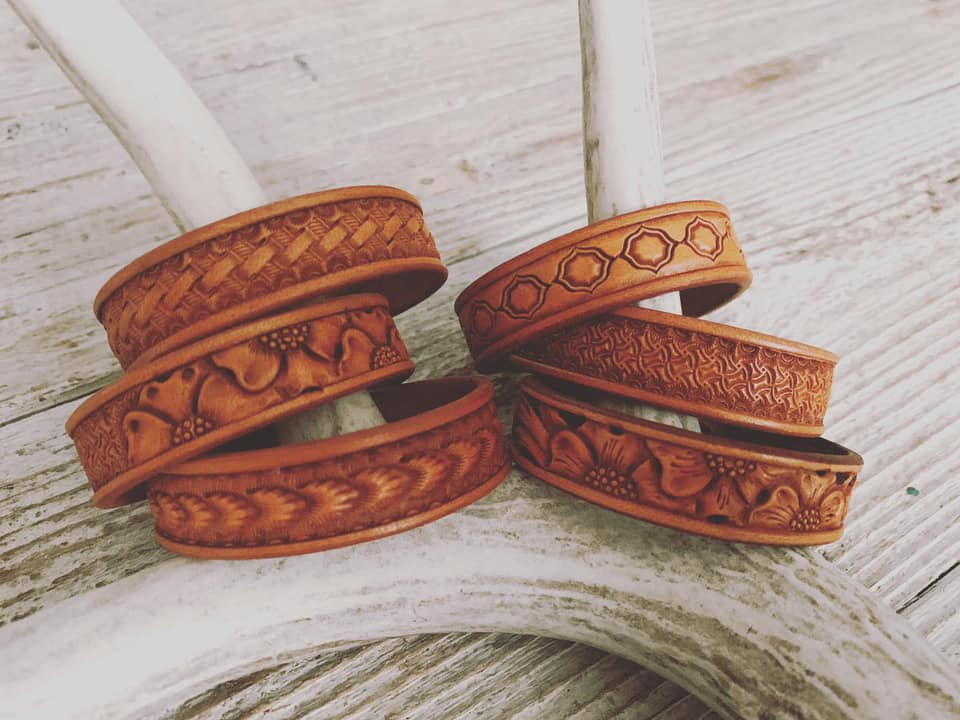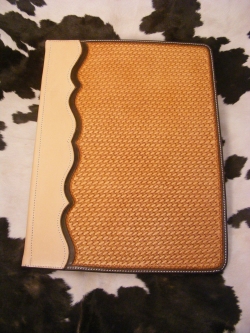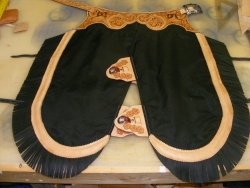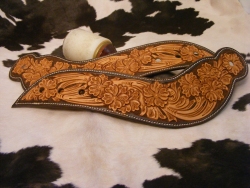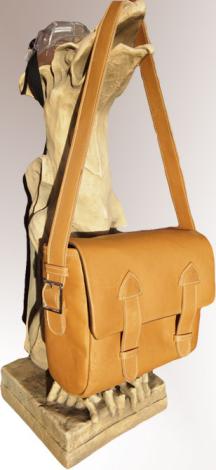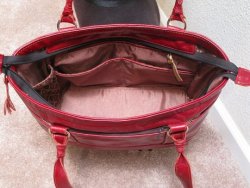 These creations were submitted to Leather Machine Co. by Nanci Rogers. She owns and operates Ace High Leathers in Montague, California. She used the Cobra Class 4 "Dream Machine" to make these saddle bags and chinks.